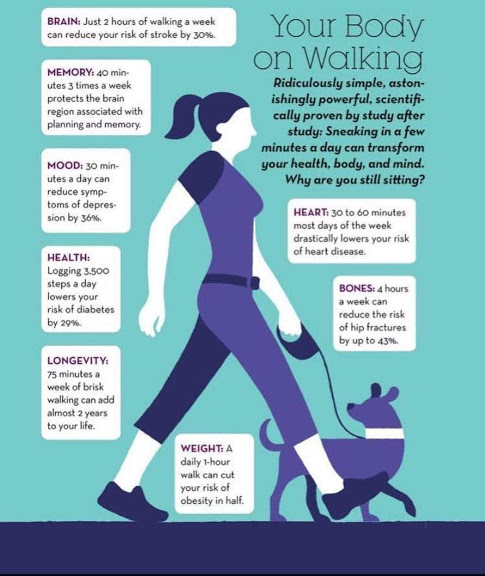 There is a growing trend for doctors to prescibe exercise as treatment for their patients. The list of conditions that will benefit from physical activity grows longer with every new piece of reasearch.
Exercise is medicine and can:-
Reduce the risk of heart disease by 40%
Lower the risk of stroke by 27%
Reduce the incidence of high blood pressure by almost 50%
Reduce mortality and the risk of recurrent breast cancer by almost 50%
Lower the risk of colon cancer by over 60%
Reduce the risk of developing Alzheimer's Disease by one-third
Decreases depression as effectively as medications or behavioural therapy
Upregulate the effect of insulin in gestational and Type 2 diabetes
Strengthen bones
Work to decrease inflammation through out the body
The list goes on!
If you find starting or sticking to regular exercise too hard come and see us.
Helen is a Sports and Exercise Physiotherapist and can help you to find the best activity program suited to you.
/